Digging the Crates
The first weekly roundup is here! Every Sunday we dig the crates and find the gems, the perfect songs we want to share with you. This week's roundup has simple songs, haunting songs and everything you need to set the tone for your weekend.
Dyan's music is simple, touching and beautiful. The title of this song, "Absence", feels like an allusion to the sense that you won't find a single unnecessary note in the track. This a perfect Sunday treat – and we have a feeling you'll be playing it on repeat.
Dance and Angela – Franz Waxman
Have you watched the new HBO series, "Sharp Objects"? If you have, the music during the opening titles might have caught your attention. Franz Waxman, a well-known film composer who worked with many of the greats, including Alfred Hitchcock, is the man behind the music. He composed this piece, entitled "Dance and Angela", as part of a soundtrack he scored in 1951 for the film "A Place in the Sun." The track won him an oscar. The haunting, beautiful music reminded us a bit of our original release "Painkillers", and we can't get it out of our minds.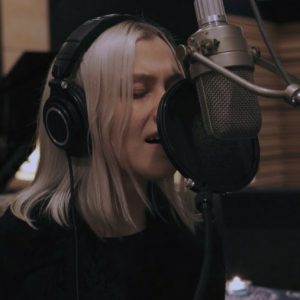 Killer + The Sound – Phoebe Bridgers and Noah & Abby Gundersen
Piano, tape loops, impressive vocals and stunning three-part harmonies. This song sets the vibe for a perfectly relaxed weekend, but don't let the calm music fool you – pay attention to the lyrics. With an opening line of, "Sometimes I think I'm a killer / Scared you in your house", this song has a lot more to it than you might think at first glance.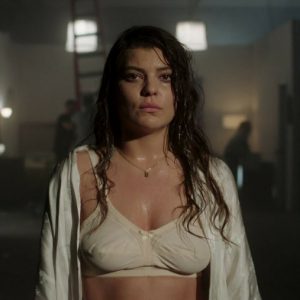 Just listen. And watch the video. This song is dry, simple, and just right. It might not be a groundbreaking track, but the producer clearly believes in what we believe in: less is more. The straightforward music video, featuring Donna's static figure staring smack into the camera, puts all the focus on the song, and the song sure does deserve it.  
Tinariwen, cult heroes, are Tuareg musicians hailing from the Sahara Desert. Their guitar driven style is known as assouf among the Tuareg people. West African music has long been inspired by Western rock and funk, reminding us of a sort of African answer to American rock bands like "Talking Heads." Funky GTRs and riffs, accompanied by meditative chanting, make this a stand-out track.